 Can our deepest pain be a doorway to healing?
We have translated and subtitled the film in the following languages: Arabic, Bosnian, Bulgarian, Chinese (Traditional and Simplified), Croatian, Czech, Danish, Dutch, French, German, Greek, Hebrew, Hindi, Hungarian, Italian, Japanese, Korean, Lithuanian, Macedonian, Persian, Polish, Portuguese, Romanian, Russian, Serbian, Slovenian, Spanish, Turkish, Ukrainian, and Vietnamese. Invite your friends!
Trauma is the invisible force that shapes our lives. It shapes the way we live, the way we love and the way we make sense of the world. It is the root of our deepest wounds. Dr. Maté gives us a new vision: a trauma-informed society in which parents, teachers, physicians, policy-makers and legal personnel are not concerned with fixing behaviors, making diagnoses, suppressing symptoms and judging, but seek instead to understand the sources from which troubling behaviors and diseases spring in the wounded human soul. More
Over 6,000,000 human beings from 230 countries and territories have seen the film so far. Join the movement towards a trauma-informed society. The film is available by donation. Your contribution will help us bring the movie and resources to many communities in need across the globe.
If you would like to host a group screening for your community, organization, or institution
please click here.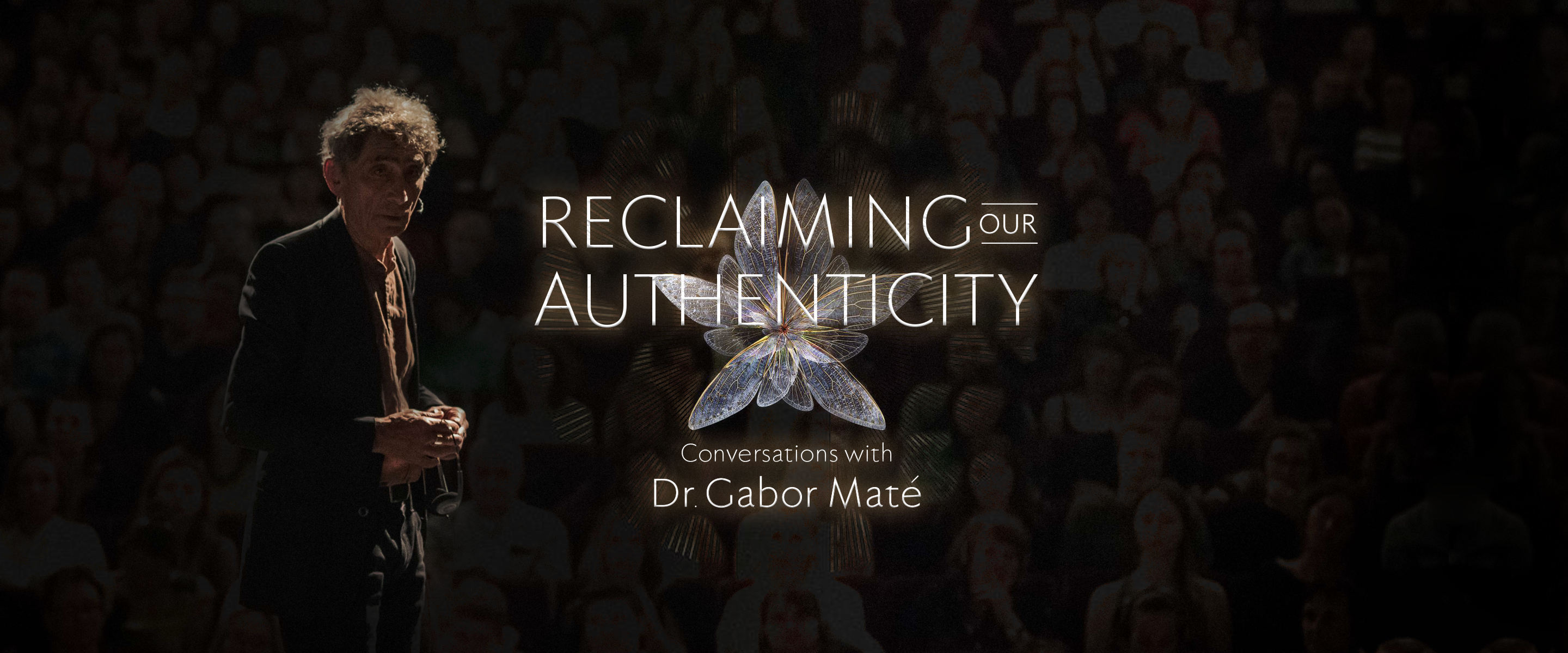 A 9-part Series recorded live in front of audiences.

In 2022 Dr. Gabor Maté with the SAND team went on The Wisdom of Trauma film European tour. We held workshops and lectures in various cities. All the events were fully sold out. We have compiled and edited the recordings of these live conversations and organized the talks in 9 distinct categories to help you navigate this rich content.
CONTINUE LEARNING
Access 70+ hours of additional educational material
BG
The Wisdom of Trauma All-Access Pass
Includes an Additional 7-hour Trauma Course featuring Dr. Gabor Maté & Downloadable Talks on Trauma Series Parts 1 & 2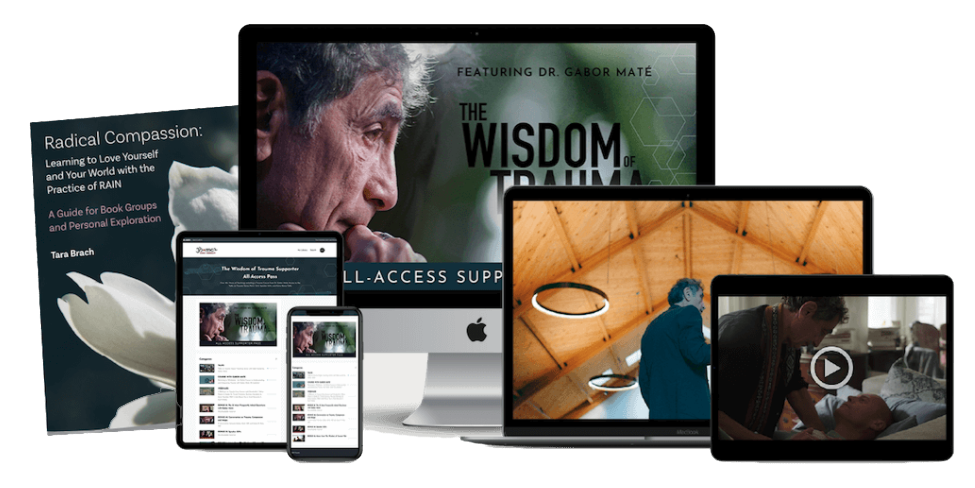 WHAT IS INCLUDED:
Film

The Wisdom of Trauma

Returning to Wholeness: A Guide to Understanding and Integrating Trauma

. A 7-hour course with Gabor Maté including downloadable audio and transcripts

Talks on Trauma Series, Part 1 & Part 2

:

33 conversations with 72 leading experts, including downloadable video and audio, plus 7 embodiment and meditation practices

5 additional webinars on trauma from the SAND library

Gabor Maté's 21 most frequently asked trauma questions

A Conversation on Trauma, Compassion and Magic

with Gabor Maté and James Doty

Speaker extras: articles, book chapters, meditations & embodiment practices.

Music from

The Wisdom of Trauma

film

Private membership site to access all of your content for

one year

, with download options

14-day money-back guarantee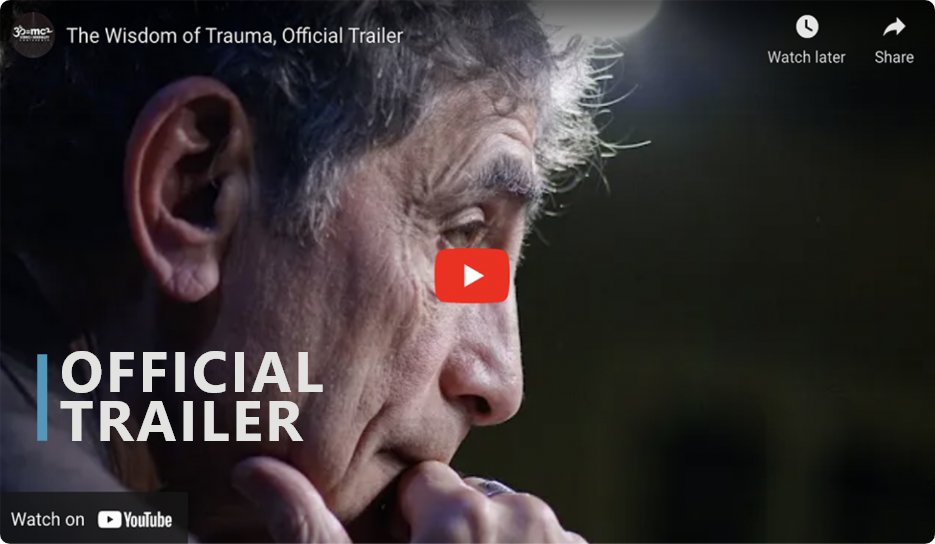 Access 70+ hours of additional educational material
I'm a Junior at UC Santa Cruz, and I just declared a major in psychology. This past summer, I saw the Wisdom of Trauma for the first time and it absolutely floored me. It gave me language to understand our world and our self-destructive culture in a way that finally makes sense, language I've been seeking for my entire life. I can't thank you enough for the work that you've done.
The Wisdom of Trauma reveals so much truth, and ultimately so much hope, as it takes us through the portal of Gabor Mate's insight into the origins of human suffering. It's at the same time compelling and confronting, gentle and soul-shattering. A must-see for anyone trying to make sense of our world today.
As my therapist pointed out to me the other day, psychology is really only about 100 years old and yet trauma was not even acknowledged until very recently. In fact, that's why this Wisdom of Trauma is so important and actually an entire new movement. I have been sharing with so many people.
I've watched the movie 7 times and am eager to see it again! It validates so much of what has happened in my (so far) 73 years — finally, people are talking about this!"
The film was one of the most powerful, enlightening, and healing I've ever seen.
I know organisations probably get thousands of thank you messages, so I don't normally send them. However the impact the film and the 5-6 talks I managed to find time for have made a massive impact on me and I'm so grateful particularly for my eyes being widened to how physical the effects of Trauma can be and how it links into the environmental crisis.
I cannot fully express my deep gratitude for the work you have done - and with sooooooo much love and joy! You are indeed changing the world for the better in such challenging times! That you may keep on bringing consciousness and love to the world! I have felt so nurtured and connected, also healed - this life journey! Thank you, thank you!....
I want to thank you from my heart for doing this. Although they had been many online congresses which were also dealing with the topic of Trauma, the way you and Gabor Mate present this deep issue, is outstanding. Because you as watcher can feel the people - both interviewer and interviewed. Because everyone is so authentic, it has touched me deeply in many ways.
Thank you for your help with our screening of Wisdom of Trauma. We hosted an intimate group screening last night for around 20 medical students and physicians who work with individuals experiencing homelessness. The conversations we had after the film were very powerful and poignant, including personal experiences and understandings of trauma and how our physicians use trauma awareness to care for their patients and to avoid burnout. My thanks to you and the filmmakers for your work!
Thank you for your courage, wisdom and hard work you put into producing such an amazing movie!! I have watched it over and over and it's changing me. I am an adult child of alcoholic parents and I've been in Recovery for Codependency issues since 1994! In my life today I am struggling immensely with a Narcissistic/Alcoholic mother. Finding resources like this brings deep healing to my soul!!
For the interviews-the movie-I would like to express my deepest gratitude. I have laughed, and cried and been deeply moved. I have been opened up and led forward. What a gift to the world. Thank you for your beautiful and loving energy as hosts, creating a space of opening for these experiences.
Every night I watch the film again..I cannot get enough..it fills my soul and touches my heart in the tender deepest place. Because of YOU, Gabor's work can now touch many people in our broken world. This is the key to unlock a huge door you have now opened that will allow the healing we need to begin to repair the broken heart of our world. Transformation has begun.
I love the very well produced movie, The Wisdom of Trauma and the talks that followed. Highly informative and produced with great personal touches... Am also highly impressed by the compassionate work on trauma carried out by Dr Gabor Mate...
My insides were quivering during the movie. I have never felt such profound validation from Gabor's explaining trauma. Even in my young self, I felt exactly what he was saying but never had the words, language for expressing what I felt.
I am speechless after watching one of the most beautiful "movies" I've ever seen. Gabor Mate is truly a saint.
Bravo. Brava. Great film. As a person who has lived with PTSD his entire life of 68 years, this is one of the most powerful pieces I have experienced. I too work with the traumatized/addicted each and every day and I can say there is no other life or way of life for me. Thanks, Dr. Mate, and each of you for your life's work.
Saw it just now! The compassion, the integrity, is heartwarming. You must have heard this so much… still, Gabor has made his suffering, on his way, into becoming whole.
Thank you. I just watched the film. Gabor Mate is a Jedi. Truly. Such wisdom and compassion. I hope this film reaches far and wide. A gift for humanity.
The screening went well; with a very positive response from the audience. We would like to extend our deepest gratitude and love for you guys for sharing this wisdom.
My most sincere gratitude for making it possible to host a screening in the Cárcel Distrital de Mujeres in Bogotá (Colombia), it was a very nurturing session we had with the Mental Health Team.
Thank you again for the tireless work in trying to change the culture to acknowledge, know and understand trauma and how it impacts on all of our lives from our politics, to climate change to how we bring up our children and interact with each other. This is such important work.
Words can not express the immediate impact of this film on my life! I am forever changed and will carry this information into my work as a nurse, mom and coach! My life story, so similar to those who courageously shared theirs in the film, was awe inspiring! We all need each other in this life and how amazing it will be, when Dr. Mate's work becomes the pandemic of healing! The lives he has saved and will save is unimaginable...
The Wisdom of Trauma is a stunning film. Thank you for producing this. I will share it with all of my mental health colleagues. Just beautiful.
Wow, I just watched the film and am so moved! As a lover of movies, I have to say it is beautifully filmed. The people's stories touched my heart deeply. I could feeeeel a connection to their hearts, to their suffering. I am still working on my own healing and felt a sense of hope and compassion for my own journey. The film will stay with me.
Congratulations on this so needed and amazing film! I work with and am a survivor of childhood sexual abuse. When the men I work with see it, they all have said how held and understood they felt. It is life changing and we so want everyone to see it.
I LOVE this documentary, so artfully done, kudos! It may move mountains, will move millions who see it.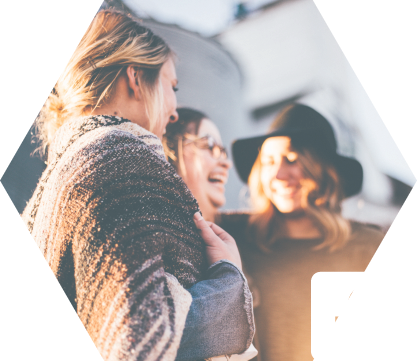 This group is for people interested in the film "The Wisdom of Trauma," based on the work of Gabor Maté. The group holds a space to exchange ideas, share experiences and offer encouragement around the topic of trauma healing. We welcome community members sharing personal insights and stories about their own experiences, and listening to one another with open minds and hearts.

SAND is a 501 (c)(3) nonprofit organization. Science And Nonduality (SAND) is a community inspired by timeless wisdom, informed by cutting-edge science, and grounded in direct experience. We come together to explore the big questions of life while celebrating the mystery of being. SAND is a place for an open-hearted, authentic connection with people who are drawn together to explore what it means to be a human being, standing at the intersection of spiritual inquiry, science, social healing, and the arts.